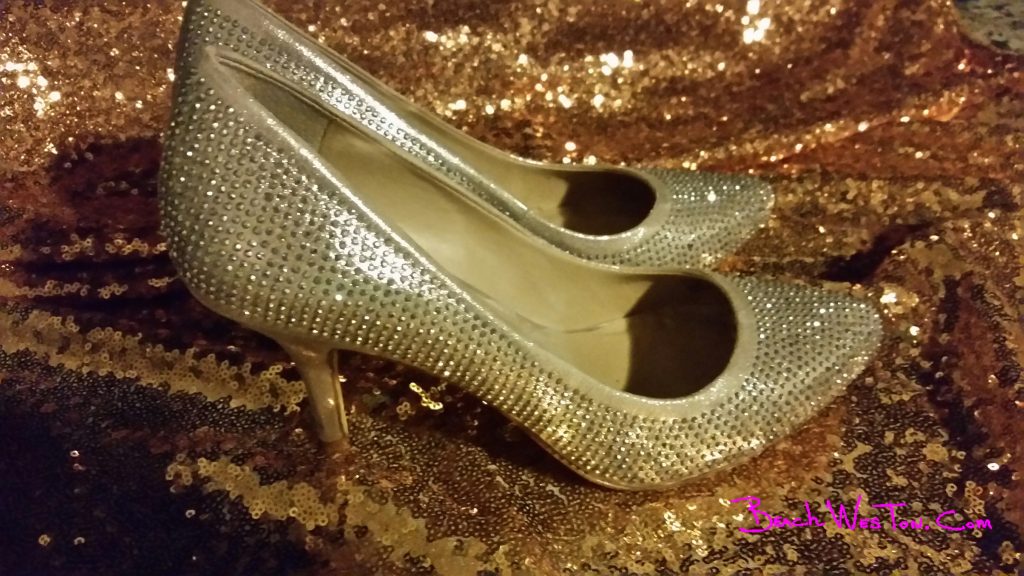 Put On Your Dancin' Shoes
by Beach T. Weston


"Just Beachie Column"


June 2016
I recently attended a Disco Gala. Everyone dressed in Vintage Disco and seriously danced the night away.
What a blast!
A blast from the past!
During the dance, memories of Disco came flooding back to me.
In the late Seventies, my friends and I, whimsically slipped into discothèques. Before every night of dancing, we'd spent at least three hours primping our makeup and hair, trying to imitate our beloved Farrah Fawcett.
Secure we reflected Farrah's beauty. Fake ID in hand. Off the Angels went to shake-our-booties.
Confident and ready to dance the night away, we peacocked into the discothèque. I flashed my fake ID to the Bouncer, accompanied by a big Farrah smile. The Bouncer returned the smile as I secretly passed the fakie to my friend behind me—each repeated the fakie exchange until the Bouncer gave us his head-nod of approval. It was hilarious! Naive and silly enough to believe the Bouncer had no idea. In our minds we were the Dancing Queens, being fanned by admiring eyes. (I'm chuckling as I write these words).
It truly was a scene from the Iconic film, Stayin' Alive, starring John Travolta:
In the movie, Travolta's character and his entourage (dressed in tight-fitting, shiny shirts, bell-bottom, polyester pants, and white boots stylin' nothing less than a five inch heal), strut though the doors of the discothèque as the mirrored light effects from the Diso Ball boogied across their physiques.
And just like the Stayin' Alive gang, my friends and I lived for the opportunity to dance the weekends away. The only thing that matter was how good you looked and how well you danced. Completely narcissistic I know, but that was the era—dance all night—sleep the day away—and continue dancing the next night (Saturday night). Then do it all over again the next weekend. Damn we had fun!!!
The Disco era was a time when many of us thought we owned the world (life was our pearl and nothing bad could ever happen). And Disco would forever be the Monarch of dancing.
The Disco Gala allowed me to wear what I refer to as my Disco Ball shoes, and travel back to a time of light hearted entertainment. The Village People were hip and there wasn't room on the dance floor when Donna Summers sang, Last Dance. And even though discothèques were full of self-admiring prima donnas—it was a time when there was still a bit of innocence left in world—not as much as I remember—but perhaps a bit more than exist today. Of course I'm bias—I was one of those fun-seekers and my sentiment is one of complete love for Disco. Perhaps that is all that matters with nostalgia; happy associations from the past, long gone.
My recommendation is go-nuts-for-nostalgia. Get your groove on. Slip into your dancin' shoes, and have fun!
In Peace,
Love,
and in the words of Sly and the Family Stone,
"Everybody is a Star"


Beach
© Beach T. Weston 2016