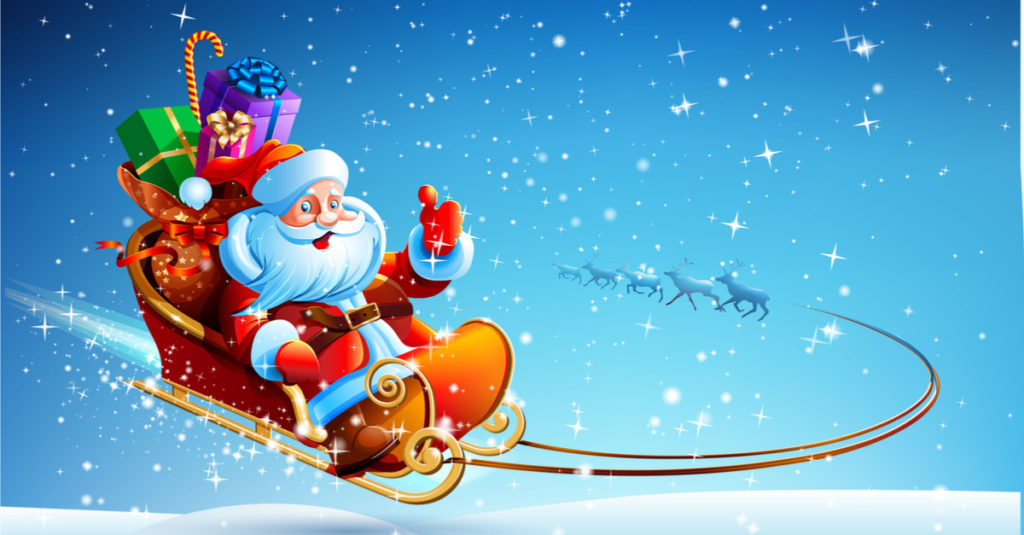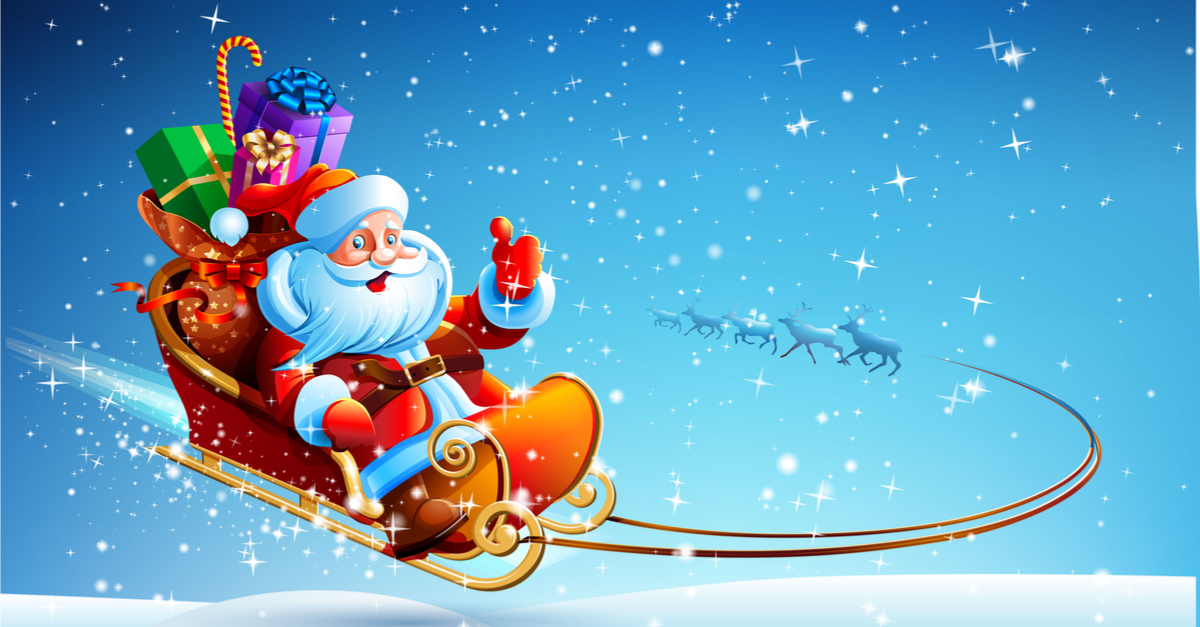 Gifts From The Heart
By Beach T. Weston
Just Beachie Column
(3 to 5 min read)
Santa Claus is coming to town! Are you ready!? Have you made your list and checked it twice? Have you been naughty? Or have you been nice? In my case a little of both, but I don't think Santa will hold it against too many of us for being a little naughty. The big guy in the red suite is probably a bit naughty himself—Mrs. Claus reports that he tracks soot all through the house and LOVES to devour cookies year round. Ho Ho Ho!
I love the merriment of the holidays—it's a great time to celebrate with people that you enjoy and love. Whether you celebrate Christmas, Hanukkah, or another loving holiday there is always the hustle and the bustle, the shopping lists, the parties, and devouring food and libation until you pop! It can be exhausting.
Perhaps this is why spirituality is so vital during the holidays. Being of good spirit isn't just enjoying a nice glass of champagne. Being of good spirit is the extra love and thoughtfulness that we extend.
In my perfect world, there would be a limit placed on Corporate Christmas, and Santa would deliver a sleigh full of glittering holiday hearts—spreading love and peace to the world. Each heart Santa delivered would be a reminder to give gifts from the heart. Gifts from the heart can be the most rewarding and often won't cost you a dime—just a bit of your time and a cup of good cheer.
During this joyous season, I encourage you to spread a little extra benevolence. Give the holiday love to as many people, places, and animals as you can. Truly, the smallest of gestures can be the biggest of gifts: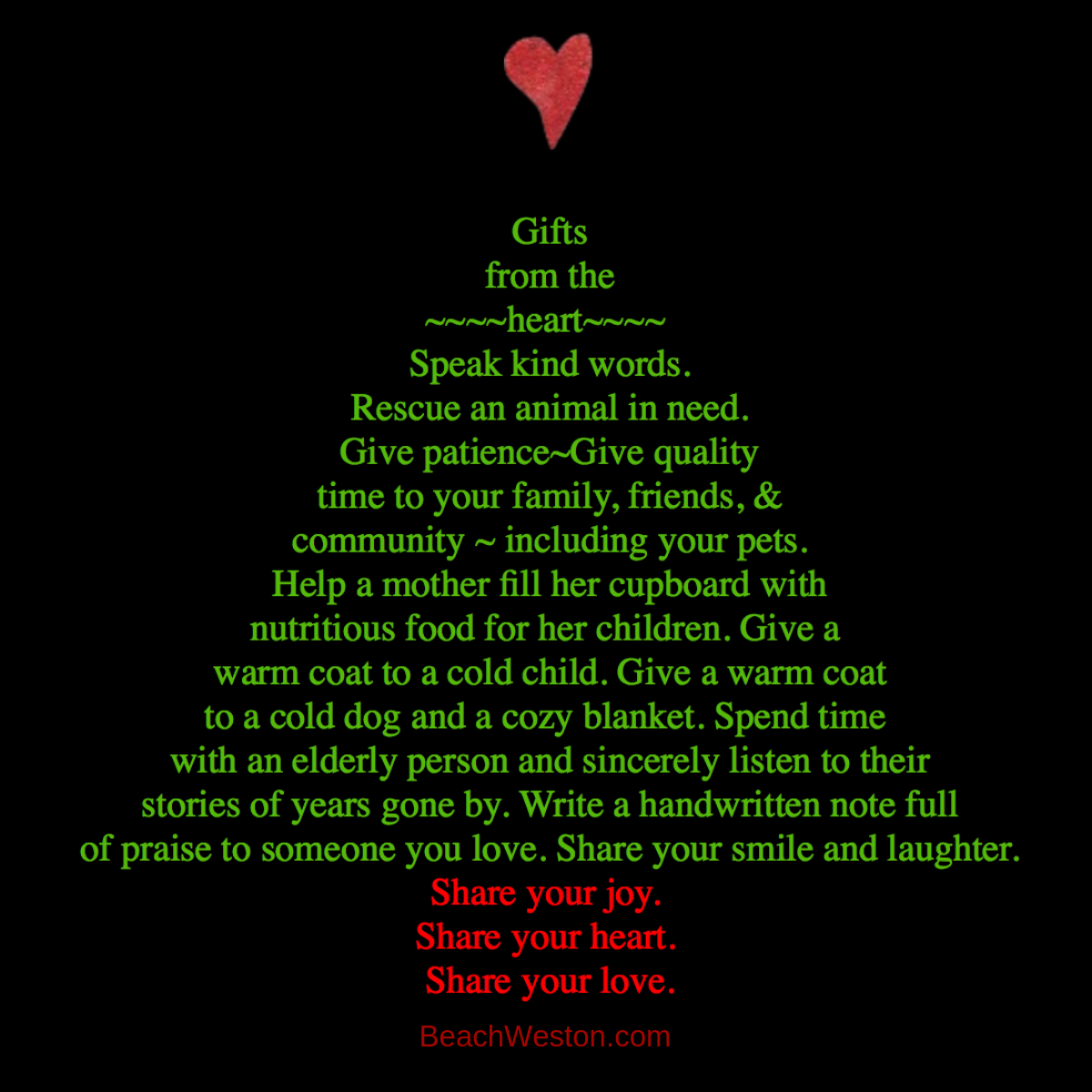 May your beautiful holiday be full of great joy and peace,




Mele Kalikimaka! Merry Christmas from Hawai'i!


💗

Beach
© Beach T. Weston 2018