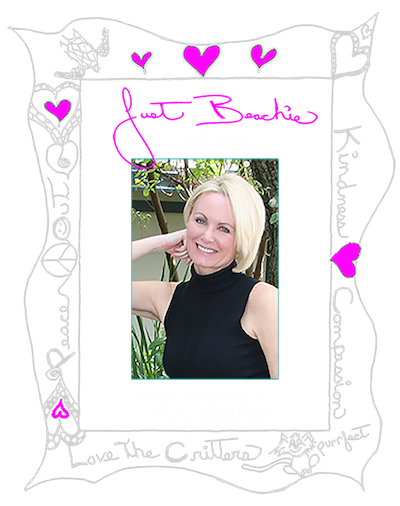 Aloha!
A monthly column delightfully sprinkled with entertainment and light humor—written to inspire discussion, encourage a compassionate relationship to yourself, to others, to animals, and to the Earth.
I work on my column the same way I craft as a Zen Artist—by allowing whatever inspiration comes forth in the moment.
 The

"Just Beachie Column"

is short n' sweet (a 3 to 5 minute read) to complement your busy lives.
Mahalo (thank you!) for joining me on my creative journey.
A Hui Hou!

In case you haven't had a laugh today…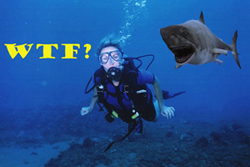 I'm Scuba Diving Hawaiʻi style with my pet Sharkeyta. We love to go diving together. My friends don't like to join us. Hmmmmm…I don't understand. Sharkeyta doesn't like human PuPus.